Shah Safari®, Inc. and its sister company, International News®, Inc. have created, manufactured, marketed, and distributed numerous consumer apparel brands and labels over their history. Below is a brief description of each apparel brand.  The brand logos link to their respective external websites or to their corresponding pages within this site.

Ably® is a revolutionary brand of men's & women's natural cotton apparel that has been activated with the remarkable eco-friendly Filium® technology. Filium® causes any natural fabric to repel liquids and resist odor retention without sacrificing softness or breathability.
To learn more, please visit the Ably® website by clicking on the logo above.

Ably® and Filium® are registered trademarks of Nirvana Labs, LLC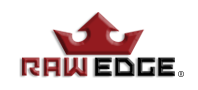 RAW EDGE® is Shah Safari's Young Men's and Boys Brand.  Product categories include:  Denim, shirts, shorts, and graphic t-shirts.
RAW EDGE® is a registered Shah Safari®, Inc.


REACTOR+® is Shah Safari's premium young adult's brand.
The launch of REACTOR+® created a lot of excitement with its unique designs, innovative fabrics and tremendous attention to quality and detail.  The launch was supported by an extensive and groundbreaking trade and consumer advertising campaign.  Award winning trade show displays introduced the brand to the trade at MAGIC in Las Vegas and the excitement and adoption of the REACTOR+® by retailers was nothing short of phenomenal!
REACTOR+® is a registered Shah Safari®, Inc.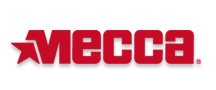 MECCA USA brought the words "Urban Fashion" to the world. In its debut collection, it synthesized Hip Hop with sportswear and created history.
Back before everyone had a T-shirt line, MECCA USA helped pioneer the way for the current wave of streetwear by introducing a line of clothing that catered to the hip-hop community.
Notorious B.I.G. got in on the action sporting a Mecca shirt from the Mecca clothing line in his 1994 video for "Juicy." And a truly inspirational New York fashion line was born.
During the 1990s, Mecca apparel became truly ingrained in hip-hop culture with Mecca jeans, Mecca shoes and Mecca hoodies making appearances in rap videos and on the streets of New York City and beyond. By 2002, the company also launched Mecca Femme, a line of Mecca shorts, Mecca sneakers, Mecca jackets and Mecca T-shirts for females that was popularized by celebrities like Beyoncé, Meagan Good, Janet Jackson and TLC. The company also introduced a Mecca clothing store and an online store. It's helped the Mecca clothing line stay relevant for almost two decades. With the support of current celebrity endorsers Chuck D of Public Enemy and underground sensation Supernatural, MECCA is confident that the next generation of hip-hop fans will embrace it as the "go to" hip-hop fashion brand.
MECCA® is a registered trademark of International News®, Inc.

In 1985 a new era in fashion retail was ushered in with the opening of Zebra Club, a brick and mortar shop located in the then run-down Pike Place Market in downtown Seattle. The store became a hub for up and coming independent brands and taste-makers by creating a distinct environmental retail experience featuring hand-churned ice cream milkshakes, a burger counter, curated music and a shop within shop merchandising philosophy to highlight each brands' unique aesthetic and lifestyle.
Today the store stands amidst wonderful retail and entertainment.
Zebra Club® has three retail locations in Seattle, Vancouver, Canada and Berlin, Germany. We are now pleased to present our dedicated women's specialty e-boutique, zebraclub.com, featuring a mix of emerging and established brands from around the world.
ZEBRACLUB® is a registered trademark of International News®, Inc.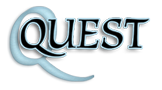 Shah Safari's® QUEST division has been manufacturing and supplying medical apparel such as Scrubs, Patient Gowns, and Lab Coats for the past 15 years. Our products are utilized in most major hospitals and medical facilities in the U.S.
All of us at Shah Safari, Quest, and our sister companies are honored to play an important role in keeping doctors, nurses and all healthcare workers and patients safe.
To view Quest's Personal Protective Products, please click the following link:  Quest PP Apparel
Quest also manufacturing disposable, single use PPE. Click on the following link to view the catalog of these products:  Quest Catalog of Disposable PPE
All Quest Medical Apparel and Disposable PPE are produced in an FDA registered manufacturing facility.
In addition to Medical wear,  QUEST  is a "best in class" manufacturer of uniforms, workwear, industrial wear.  QUEST manufactures for the industry leaders in these categories.
Exceptionally strong supply chain that provides in-house manufacturing which eliminates middlemen and thereby creates a significant competitive advantage to QUEST's customers.
QUEST's manufacturing facilities are "state of the art" and are equipped with the very latest manufacturing and finishing equipment.
For more information, please contact:
sales@shahsafari.com


ROAD® is an upscale collection of men's  sportswear. The Collection includes denim, woven & knit shirts, casual pants and fashion accessories. ROAD® Apparel is very versatile and is appropriate in the office, out to dinner, at sporting events, concerts, travel, etc.  It can be dressed up or down to fit any occasion and environment.
ROAD® distributes its apparel to upscale retail boutiques in the U.S., and also offers the collection to retail customers in its flagship boutique in downtown Seattle and at RoadApparel.com.  The ROAD® boutique also offers several other hand-picked upscale brands of men's and women's fashion clothing and accessories.
The ROAD® retail website can be accessed by clicking on the ROAD logo above.
For wholesale inquiries, please contact:  sales@shahsafari.com
ROAD® is a registered trademark of International News®, Inc. & ROAD® Apparel, LLC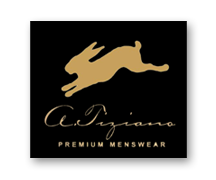 A. Tiziano, Men's wear contemporary collection steeped in streetwear luxury and forward thinking fashion.
A. Tiziano speaks to a more contemporary urban-wear clothing collection designed with exceptional style, character, and creativity. We offer high quality, classy men's clothing that have a hip-hop streetwear flair. So, when you rap our signature Rabbit logo, you know you are wearing the apex of premium urban street fashion.
A. Tiziano® is a registered trademark of International News®, Inc.

From rugged mountain terrain to the concrete jungles of America, we have you coverered. AMERICAWARE® recognizes and celebrates the outdoor lifestyle of today's adventurer by updating the classics of the past with modern styling and materials that can be worn and enjoyed wherever your journey takes you.
The Collection consists of shirts, shirt jackets, shorts and denim. The fabrics and clothing that our design team develops in Seattle must meet our uncompromising standards for durability, comfort, style, utility and ease of care.
AW® is a registered trademark of Shah Safari®, Inc.
AMERICAWARE® is a registered trademark of International News®, Inc.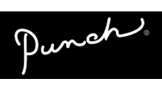 PUNCH® is Shah Safari's® Women's and Juniors division.  Innovative designs featuring natural fabrics, comfort, and quality are the hallmarks of the brand.  PUNCH® recently launched a new women's Collection.
PUNCH® is a registered trademark of Shah Safari®, Inc.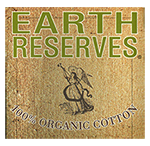 EARTH RESERVES® was introduced by Shah Safari® in 1995.  It was the first time that a major apparel company made a commitment to apparel products made from Organic Cotton.  This served to significantly increase the awareness of the apparel industry and the consumer regarding the substantial environmental benefits associated with utilizing Organic Cotton. As has been the case with so many innovative brands and products that Shah Safari® has introduced over the years, EARTH RESERVES® was met with praise and merchandised by major department stores across the U.S and Canada.
EARTH RESERVES® is a registered trademark of Shah Safari®, Inc.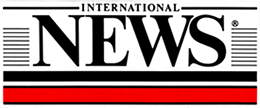 INTERNATIONAL NEWS® is an upscale brand of Sportswear that has enjoyed a loyal following since its introduction.
Always at the forefront of innovation in sportswear fashion design, fabrication and marketing, I.N. continues to be
a true leader in the fashion sportswear world.
INTERNATIONAL NEWS® is a registered trademark of International News, Inc.