Welcome to Shah Safari!
Shah Safari®, Inc. has been successfully serving the apparel industry for 45 years. We hope you'll enjoy exploring the diversity of our company.  Shah Safari® has a rich history as well as
some very exciting innovations that we have recently introduced.  If you're not familiar with us, you may want to visit the "About Us" page for a brief overview of the company's history.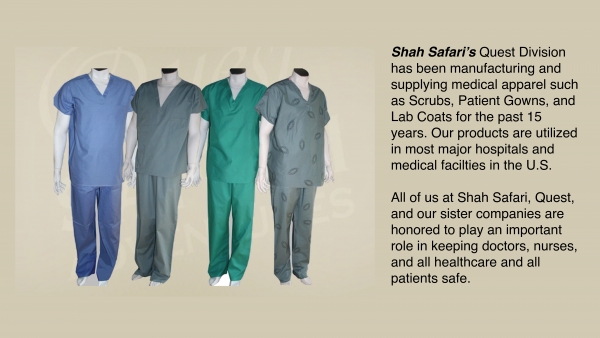 Quest PPE products are produced in an FDA registered manufacturing facility.